Jackson High School
Class Of 1964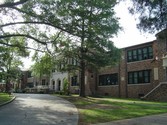 ANNOUNCEMENTS
55th CLASS REUNION INFORMATION
WHAT: 55th reunion for JHS Class of 1964
WHEN: Friday, May 31, 2019 6:00-9:30 p.m.
(Saturday, June 1 is the All Class Reunion at our old school building)
WHERE: Sandra Staples Hornsby's home: 161 Channing Way Jackson, TN
WHAT TO KNOW: Informal gathering with classmates; Spouses are welcome to come! Local class members, please bring finger food. Class will provide some finger foods, soft drinks, ice BYOB
RSVP: Please reply to Linda Johnston via email: cjandlj@bellsouth.net . Some of you have talked to Mike Bledsoe, but please respond via email, too!
LOOKING FORWARD TO SEEING YOU!
2019 Jackson High School All-Class Reunion
Saturday, June 1
Madison Academic High School
12:00 to 5:00 PM
Program in Auditorium at 2:00 PM
No Charge – Donations Accepted
Video of Music History of Jackson
made by
John Reitzammer, Class of 1963
Videos of Past Programs on Sale:
Tury Oman, JHS Alma Mater & Edyth Worthy
CD's of JHS Band Concerts in 1965 and 1966-67 on Sale
Refreshments Furnished
JHS Class of 1969 Celebrating 50th Reunion
Welcome JHS Classmates and Guests! Thanks for coming by! If this is your first visit, get started by making your profile. Personalize it by adding pictures, You Tube Videos, and Playlists. Discover how to do it all on the "Site Help" link to the left! Share your page with your classmates, family, and friends. As time goes on, please remember to keep your profile up-to-date with current contact information, and enjoy using this site as a portal to reconnect with old friends between graduating years.
GET STARTED: Look to the left of the page and find "Classmates" then select "Classmate Profiles." Click on it and find your name there. Click on your name and it will take you to a page that says "Join Here." Then "Click here now" and follow the instructions of adding your email and password so you can interact with your classmates. You don't have to finish it all at once. Come back whenever you want to add to or update your information, or add more photos.