Jackson High School
Class Of 1964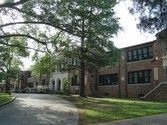 In Loving Memory
Richard 'DICKY' Williams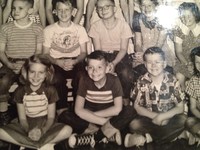 From Blake Williams, Class of '63
Yesterday afternoon, Susan (Williams, Class of '64) Jeffries and I attended the memorial service of Dicky Williams at Christ Methodist Church, Memphis. Susan and Dicky were in third grade at Alexander together. Many of you will remember Dicky or his older brother, John, from when they lived on North Highland a few houses down from Lehnings' Pharmacy. Dicky was the life of the Class of '64 until his family moved to Memphis in the eighth grade and he later graduated from East High.
There were many Williams family members there as well as a host of East High folks.
Dicky's Dad (John T.) was a staunch Republican and VERY active in the Shelby County Republican Party. He was in the insurance business, was a U S Marshal, was active in the Sundquist gubernatorial administration, and ran for US Congress in 1969 as a result of 'Fats' Everett's death while in office. John T. ran against Ed Jones, and a third party candidate during the era of Governor George Wallace and his party. According to Wikipedia, Ed Jones won with a "slight plurality". My antiquated memory remembers the slight plurality being thirty votes, but then…..I have not been down to the election office to do any research either. Mr. Jones served ably and well for many terms. Governor Sundquist provided the flowers at the pulpit. Dicky's friend of forty plus years and former Mayor of Shelby County gave Dicky's story… followed by Dicky's personal physician who described himself as Dicky's best friend. The Message was delivered by another of Dicky's best friends, an Episcopalian minister. They all kept their composure magnificently and kept the service a celebration of Dicky's life by telling Dicky stories and everyone laughed often. One of them described Dicky as a "Chick Magnet". In the next sentence, he used one word, "Fashion". The next word out of his mouth was a very emphatic "NO.". Behind me, I overheard some lady say something about a pair of cut-off shorts and a Tee shirt…
It was the way Dicky would have wanted it. There were tears certainly, but the laughs far outweighed the tears. While "It was a good service." was the description used by everyone I spoke to, it was not descriptive. I would say I thoroughly enjoyed it and enjoyed being there. This is the only service I can think of where I think I could say that and mean it. I regret I could not remember more examples, so I could have shared more of the comments with you.
I saw Bill Thompson(Class of '62) there… he had just finished a term as Chair of the Board at Christ Church. It was good to see Bill again. Except for the lack of his missing 'flat top' haircut, he looked and acted the same…classy. I assume some of you will pass this on to others in the Class of '64 and '65 who will remember Dicky Williams.
Good Health to all.